Capture 10x more leads with drag & drop AI Chatbot on Full Auto-pilot
The only success driven chatbot platform that guarantee success without any risk involved, a truly feature-rich platform!
Empowering Businesses to Treat Their Customers like a VIP.
So your millionth customer feels like your first.
Here's Why Be Greater Bots Are Right For You.
Don't waste your time anymore
Automate your sales processes
Turn boring web forms into friendly conversations
Get your meetings and sales calls scheduled
Boost Your Revenue And Conversations
If you're still operating in the traditional manner, it can take time to convert, keep, and increase your consumer base. To grow your pipeline and convert customers like never before, you need an automated chatbot powered by AI.
Power up your marketing
Generate more qualified leads on autopilot
Make proactive contact with visitors.
Boost your conversions
Turn your traffic into paying
Perfect your customer support
Consistent 24/7 support across channels
Solve their problems faster
No wait time, quick response
Meet the Growth Workforce of the Future
Supercharge your workforce with customer service ai bots that work alongside your team as trusted digital team members, not just a tool — a fully automated system which helps you respond intelligently faster.
Smoothen your customer journey
Make proactive contact with visitors
Turn visitors into paying customers
Qualify prospects automatically
Skyrocket your Revenue Growth.
From lead capture to engagement campaigns, Be Greater Bots chatbot automation for the web and messaging
channels will increase conversion rates and revenue for your business.
It's your secret weapon
to win untapped opportunities.
Be Greater Bots is a fun, easy-to-use platform that allows you
to design and deploy any chatbot you can think of. And the best
part is without much CODE.
Website Chatbot
Telegram Chatbot
WhatsApp
Facebook Messenger
Instagram
API & SDK
Website Chatbot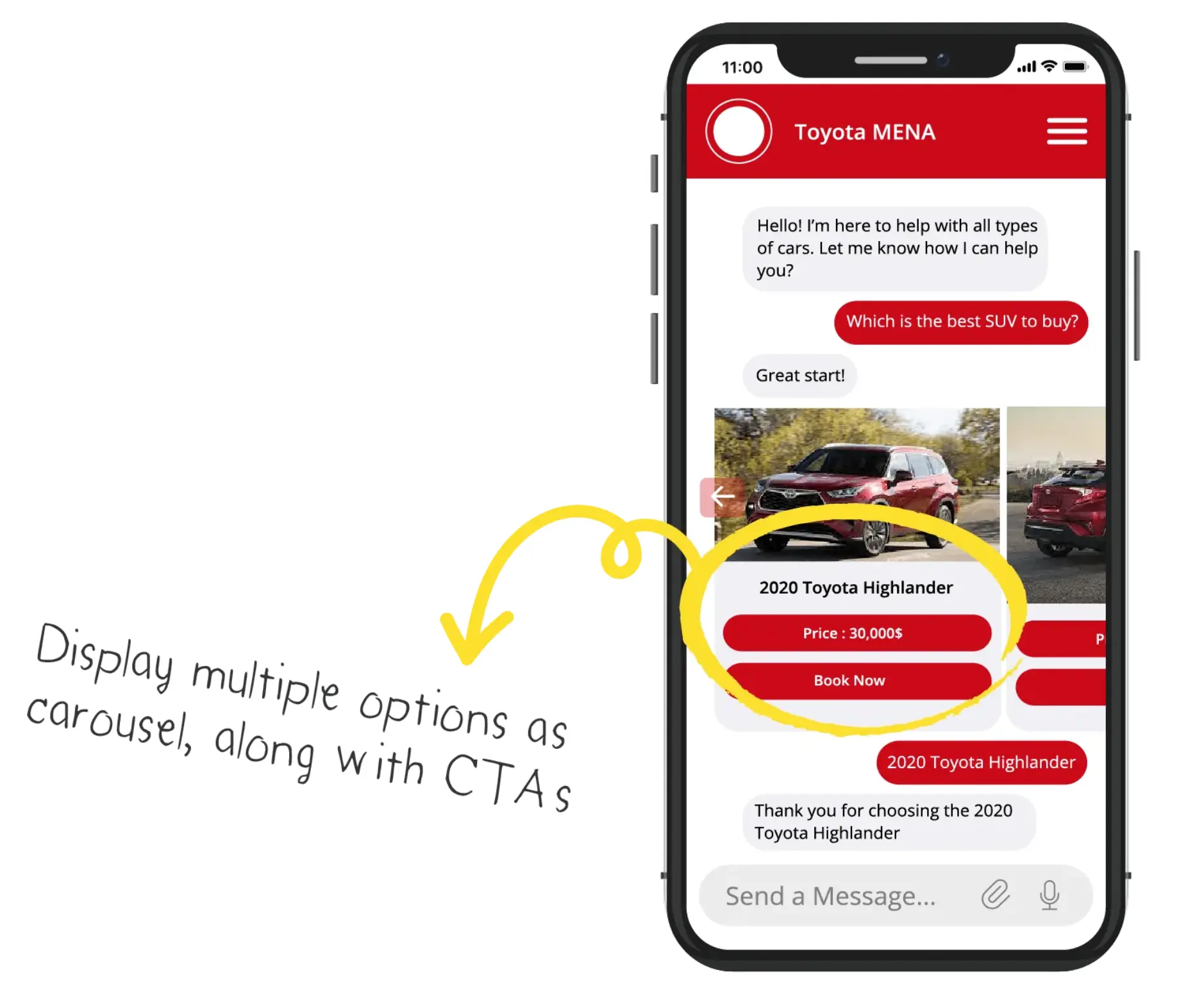 Telegram Chatbot
Build your community on telegram & engage with them using Be Greater Bots Chatbot. Chatbot for telegram can help you achieve more sales & improved conversion rates.
Engage with your customers
Collect lead information
Automatic responses using AI Chatbot
WhatsApp Automation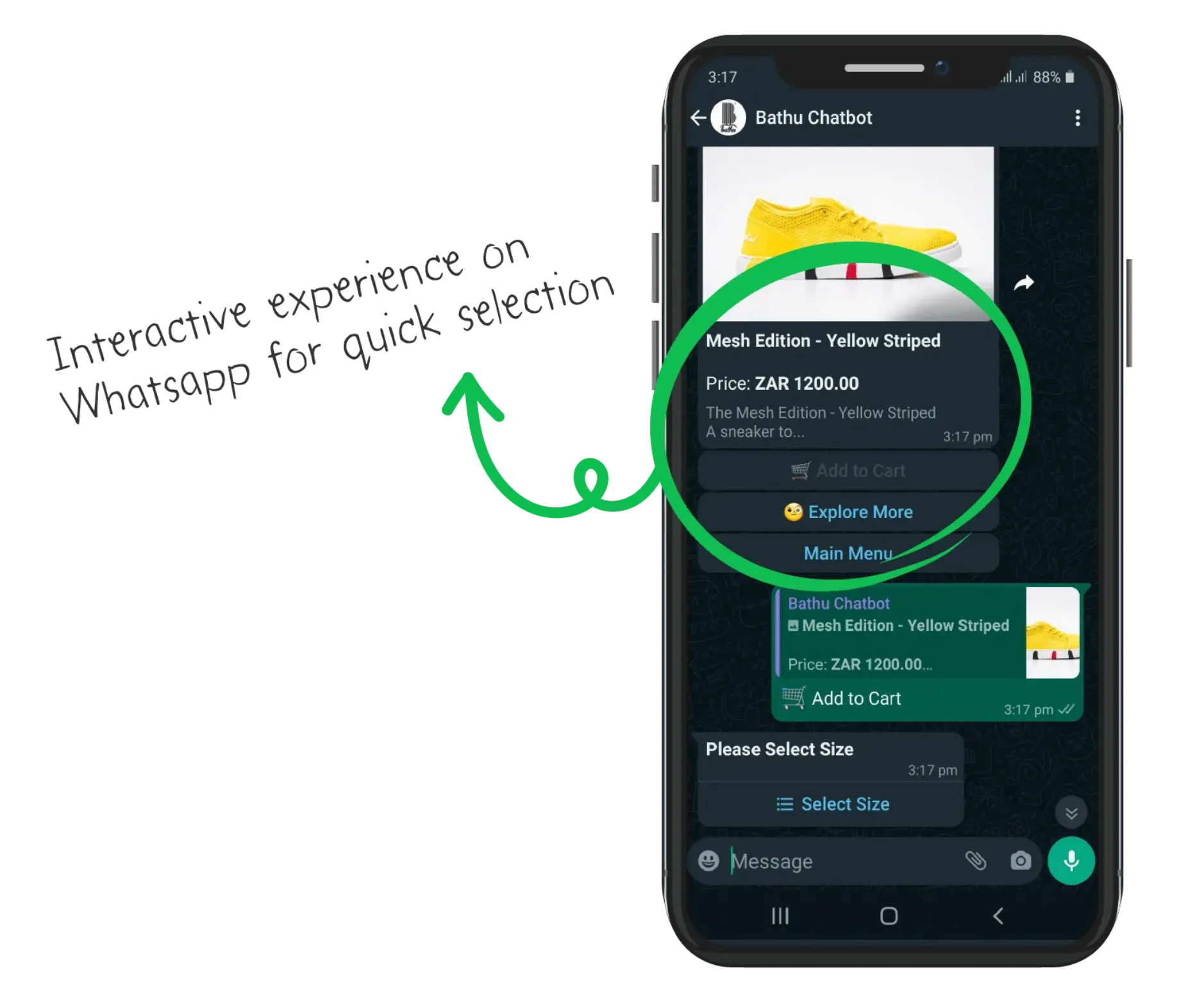 Within WhatsApp, you can create conversational marketing campaigns, engage existing consumers, and give outstanding customer care.
Engage your customers instantly
Create conversational marketing campaigns
Provide excellent customer service
Messenger Chat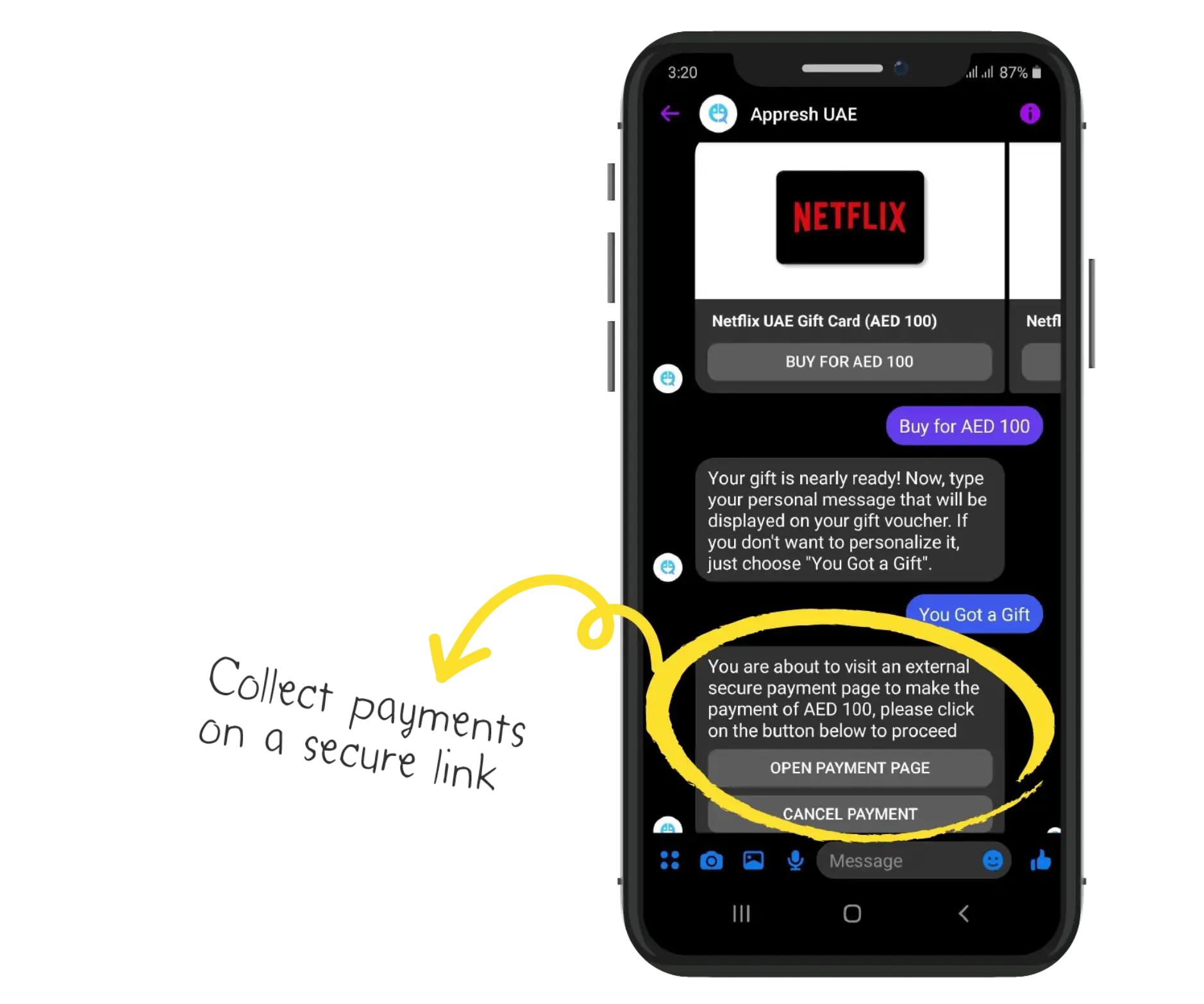 Automate customer support and sales from meta pahe, messenger, comments and even ads.
Turn queries into purchases
Create effective communication
Reduce response wait time to 0 seconds
Instagram Automation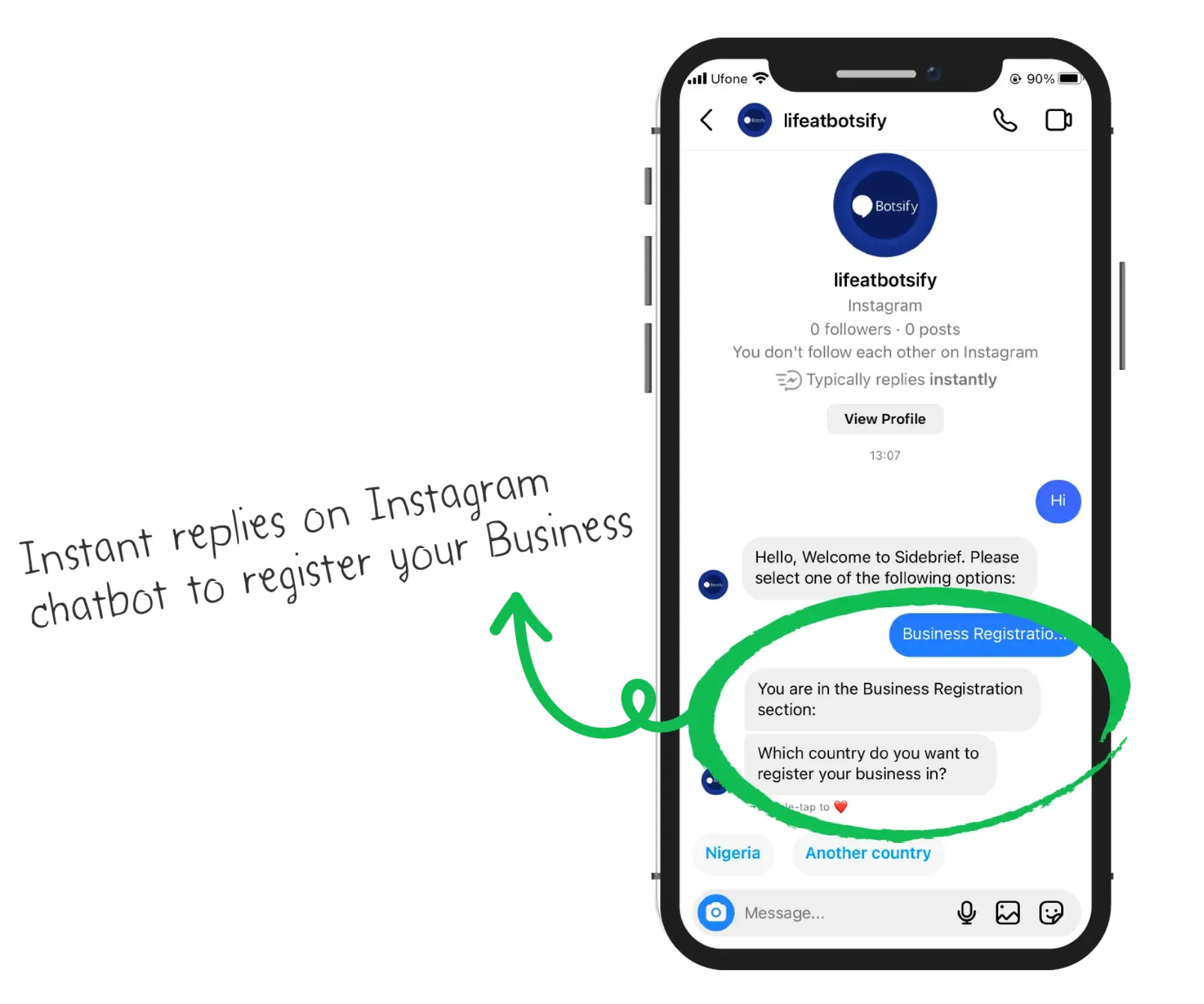 Reply anywhere automatically, DMs, Comments, Ads, stories and mentions
Handle more conversations with powerful bot
Speed up customer resolutions
Make it easier for followers and potential customers to reach you
API & SDK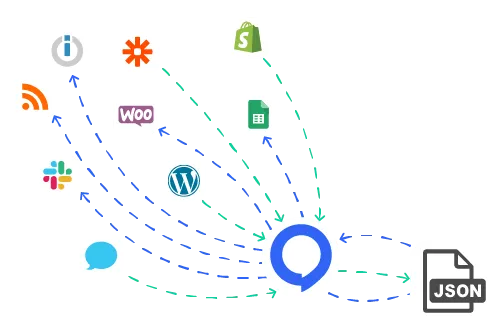 With our comprehensive API and SDK, you can use Botsify to deploy chatbots in your own apps and channels.
Reduce customer service costs
Monitor consumer data to gain Insights
Make customer journey smoother
Conversations are a natural way to engage your website visitors.
Capture attention in real time, build stronger relationships and increase conversion rates.
Turn you visitors into paying customers
Collect information
Provide great service in real-time
The only all in one Feature Rich platform.
Everything you need, all in one place.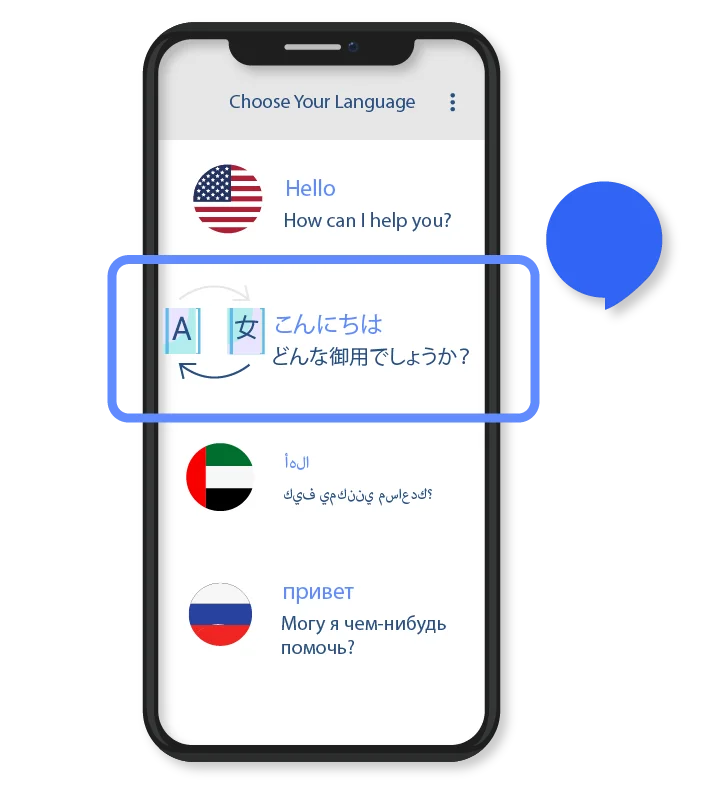 Multilanguage Chatbot
Cater to your international customers and have a global customer base with your Multilanguage Chatbot feature. Translate into 100+ native languages within minutes!
Integration with 3rd Party Platforms
Make your website user-friendly with our X+ integrations. Get secure data access, quicker deployment, & save your development cost!
Get Started Now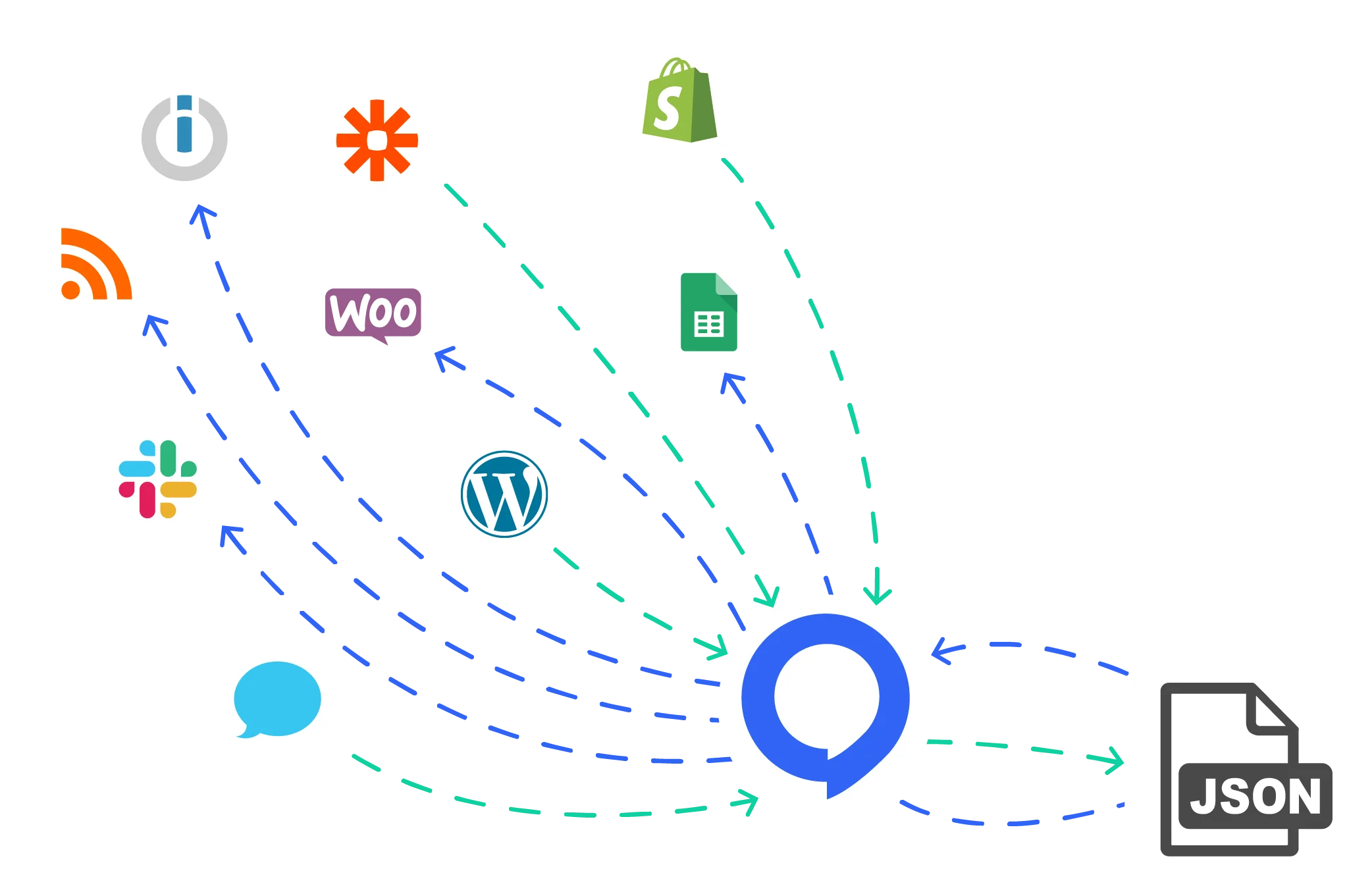 Lead Generation Conversational Forms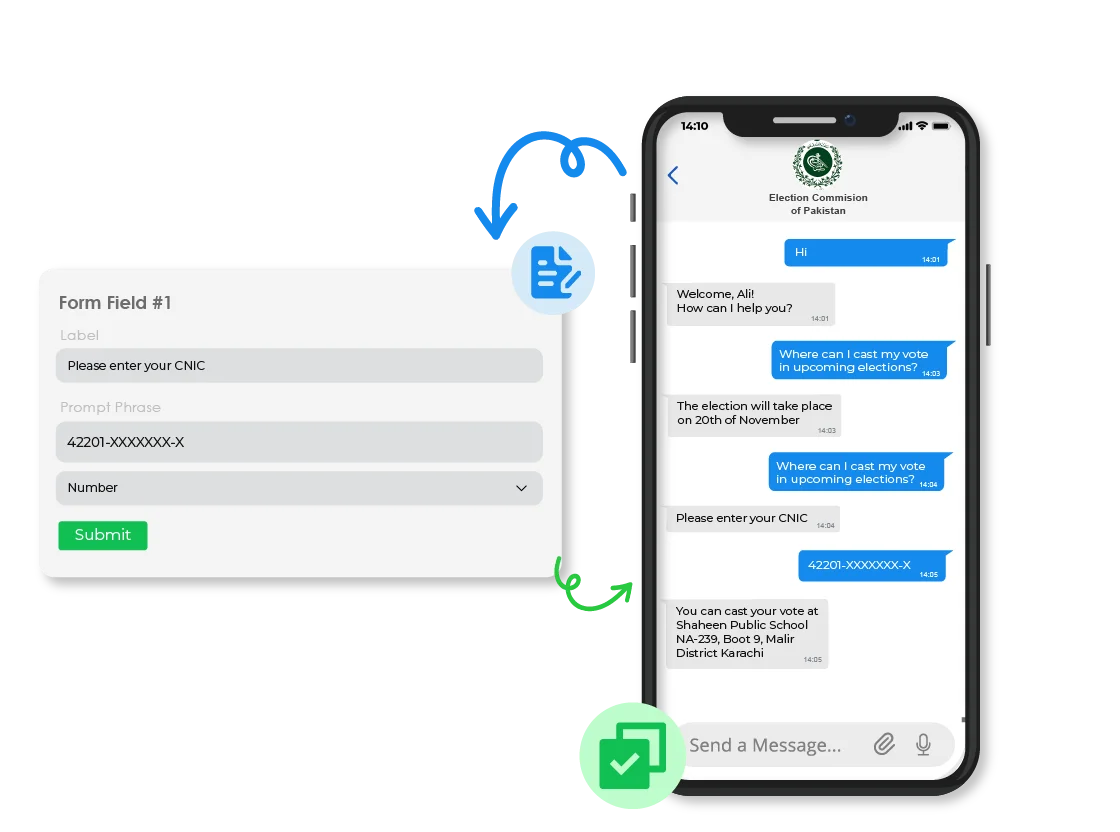 Qualify leads, engage your website visitors, and get more information from your leads with our conversational forms. Create a form, customize it according to your needs, & generate leads… it's that simple!
Dedicated Chatbot Development Team
Our potential & dedicated chatbot development team has chatbot developers, designers, and testers for you to give optimum support. We ensure you the best chatbot development with top-notch UI & UX
Omni Channel Platform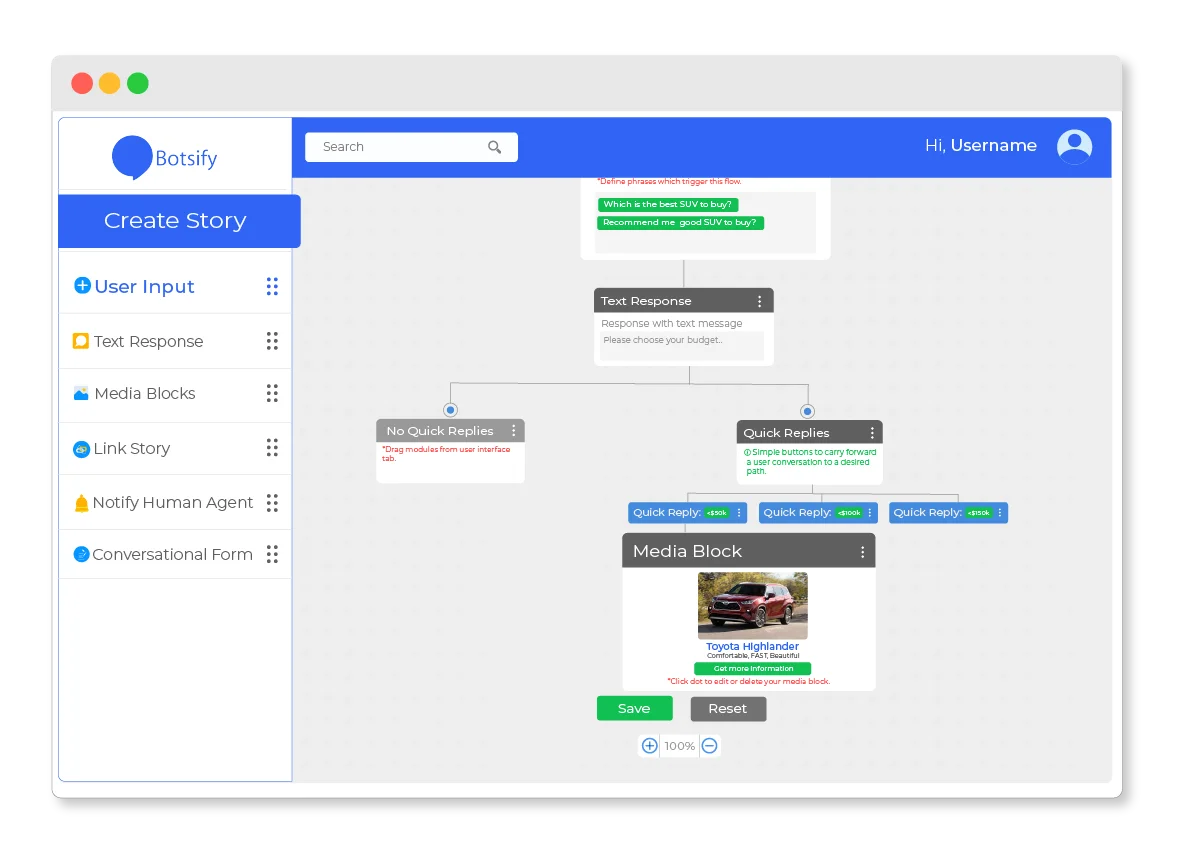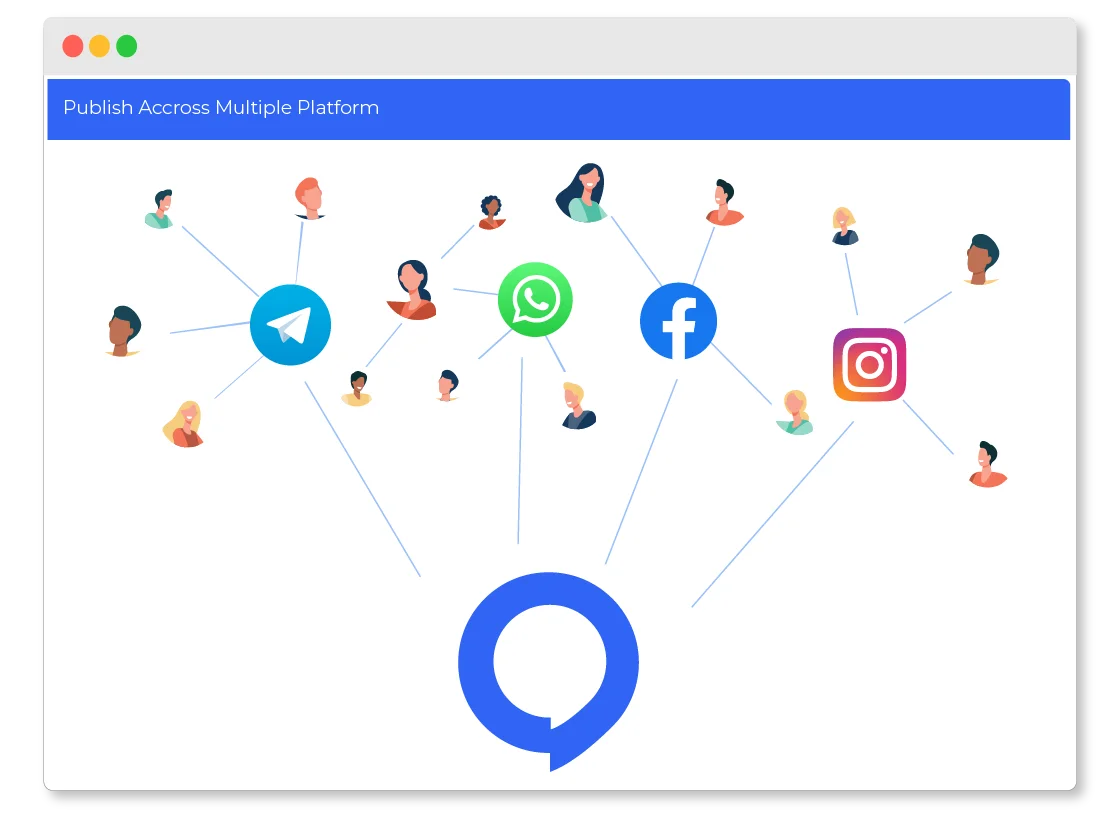 Seamless cross-channel communication with our intuitive omnichannel chatbot platform. Embed your chatbot across Facebook, WhatsApp, Instagram, Website, & power your customer service!
LiveChat with Agent Fallback
Speed up your customer service and positively impact your sales with live chat. Let a human agent take over and resolve queries personally within minutes!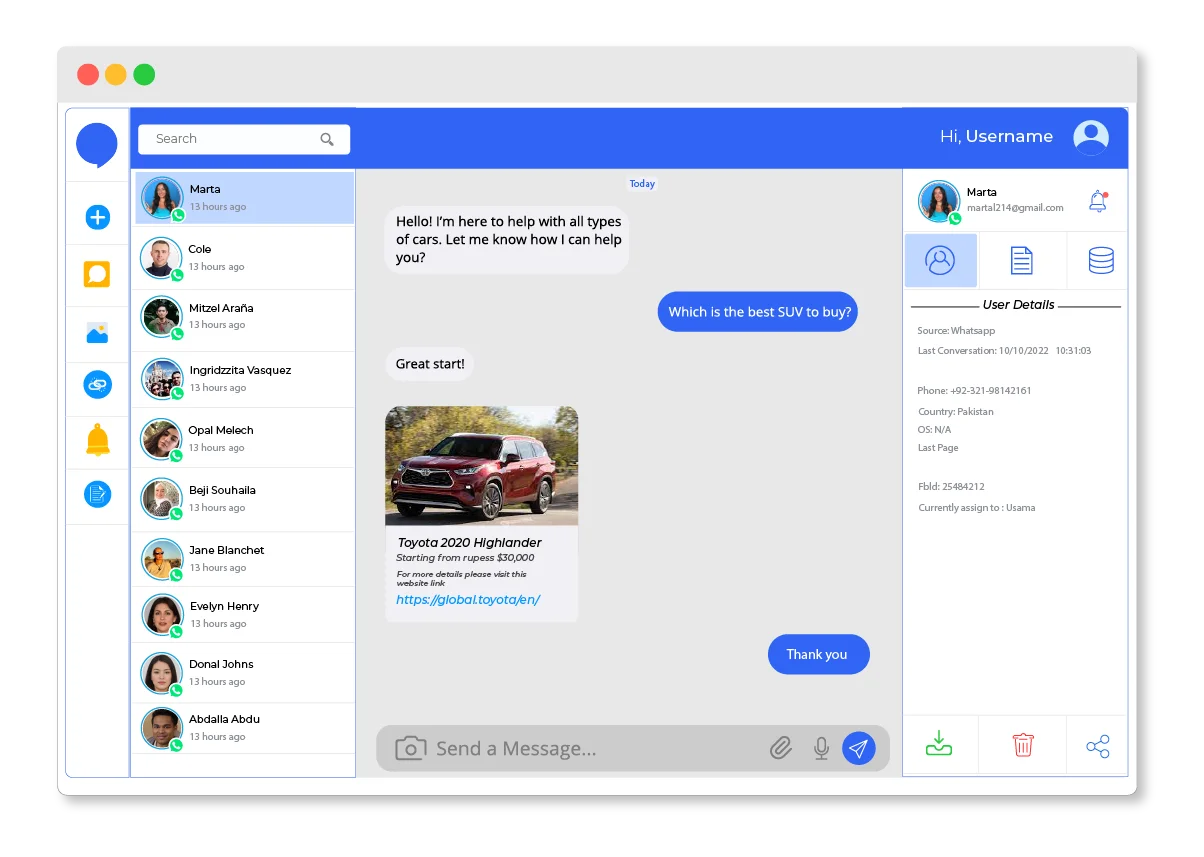 Some questions you might have.
How can I collect leads from my chatbot?
We have the "conversational forms" built into the dashboard, which is intelligent enough to store your user information in a spreadsheet or CRM.
Do I get lifetime support?
Lifetime customer support is available for this product as long as you are a subscribed member, however, the chatbot building support is also available for a lifetime but it's paid or comes with a done-for-you plan.
How can I use a chatbot to automate customer service?
A chatbot can serve as your customer service department's initial point of contact and address common queries. Customers can get assistance from it 24/7 and through various means of communication.
Do you have a Messenger chatbot?
Since we are an omnichannel chatbot platform, you could integrate a chatbot on Facebook messenger; along with, a WhatsApp chatbot, Instagram chatbot, WordPress chatbot, website chatbot, and SMS chatbot.
What is the pricing?
We have 3 plans:
Do It Yourself at $49/mo
Done For You at $3,500 one time payment, and then monthly software fees at $49/mo
Custom plan, where you can customize your pricing and features
Whether you're a small business owner or a large enterprise, Be Greater Bots can help you take your customer engagement to the next level.
Do you have a free plan?
No, we do not have a free plan.
Automate your customer journey with powerful AI chatbot
Be Greater Bots is powered by one of the largest chatbot platforms, established in 2016, and endorsed by several media publications as the best platform for building chatbot.
Get guaranteed results for your chatbot without our done-for-you plan.
Get Started Now
The Software Empowering Be Greater Bot is an award winning software platform which we have the license to use for our clients.